Bio
Peggi Pugh's work spans several decades. She has had showings in NYC, Long Island (North and South Forks), Philadelphia, and Chicago and has shown her work at various galleries and popup shows as well as several traveling exhibitions. Cultural and social phenomena are also an interest and she currently focuses her attention on Philadelphia, where she now resides. This led to her series, "City Life". In focusing on nature and the environment, she created the series "Sticks and Stones" (2006-2018). "Lost and Found" (2016-present) represents the deep, personal losses Peggi has endured. In the series "Fulton Fish Market" (2003-2005), almost every aspect of the work and the characters in that market was photographed. "Belmont Race Track" (1975-1979), went behind the scenes to the paddock areas to capture the ambience of the track. In "Staten Island Ferry" (1975-1979), and "The Commute" (1974-present), Peggi examined the unique New York experience of getting to and from work.
Peggi makes connections with herself, her camera, and the situation at hand. This, in turn, leads to ideas and images that give her great solace and inspiration. It is her goal to always look for what is subtly hidden in a scene.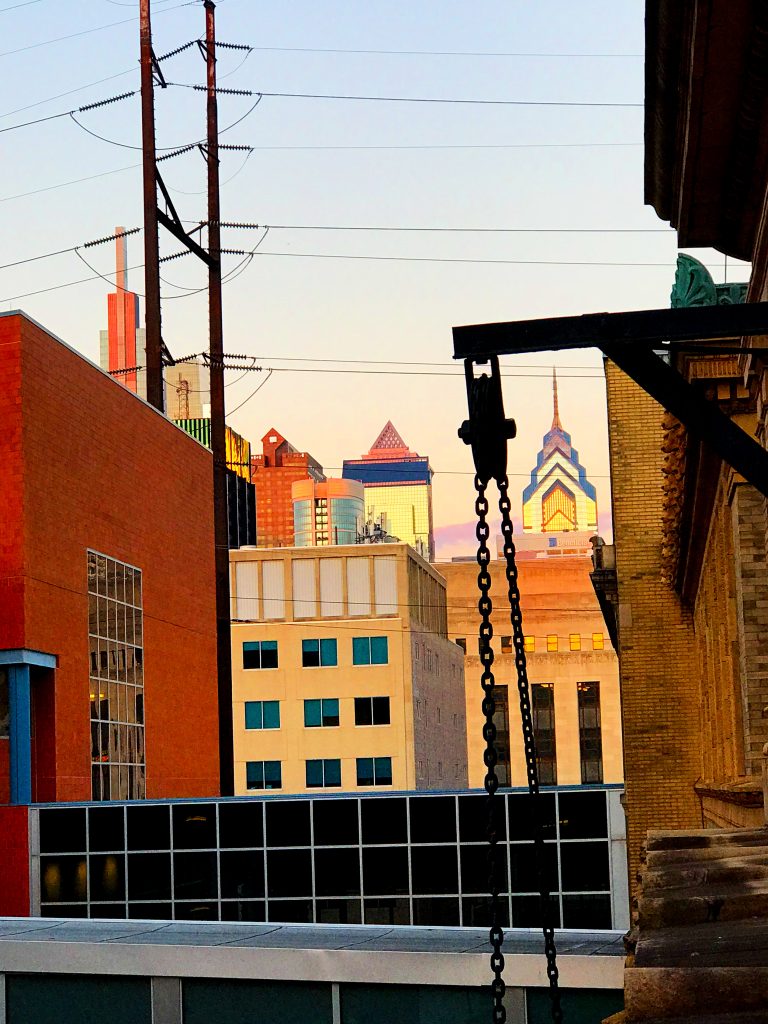 Pugh grew up in Freeport, Long Island, NY. As a child she was exposed to Life Magazine, National Geographic, and her parents' box cameras. She was further influenced by the photo essays of Eugene Smith. She continues her education through SVA, ICP, Arts Institute of Chicago, The Art League of Long Island and Fleisher Art Memorial.
Statement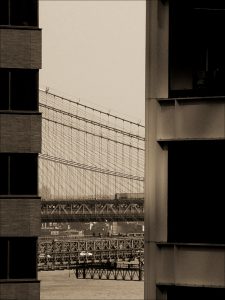 Why I Photograph
I began photographing when I was eight years old. My early childhood relationships and connections were quite difficult for me. However, through my camera I began to connect with the world. My journey in photography had thus begun.
Street Photography
People in unique situations have always fascinated me. They are visually compelling. I have also a great interest in the activities that people enjoy, such as playing, reading, thinking, and even eating! The streets, festivals, markets, and playgrounds catch people enjoying the moment, and an often magical sense of joy is created.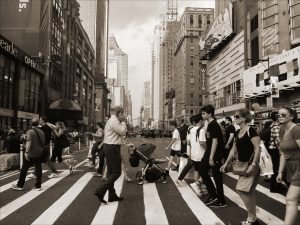 The streets themselves present a rich opportunity to see the world graphically. I am struck by the play of light and shadows and the angles created on buildings. These are, the more abstract pieces in my work that can evoke moods through the composition of the image. My photography is largely reflective of emotional experiences that occur upon seeing the world around me.